Meet Our Staff
Consistent winner of Frederick's Best Vet, 2007-2021!
Veterinarians
Karen Miller

DVM, Owner of Buckeystown Veterinary Hospital
Dr. Miller graduated from both Michigan State University (BS/BA, 1976) and The Ohio State University (DVM, 1980). Her interest in veterinary medicine was initially fueled by spending her childhood summers and holidays with her cousins on the family farms in Iowa.
In the fall of 1980, Dr. Miller met her future husband, Terry Sewell, over a Rottweiler puppy that was sick with parvovirus. The puppy lived, and they were married one year later. Terry had been breeding and showing champion Alaskan Malamutes for years, and this new exposure for Dr. Miller to practical canine reproduction and neonate care spurred a truly passionate interest in all things related to the care, well-being, medicine, surgery, and training of dogs. Terry's business experience and knowledge of management and government forms were invaluable in the establishment of Buckeystown Veterinary Hospital in 1990.
On April 1, 1990, the hospital opened full time with only Dr. Miller, a technician, and two part-time kennel helpers. In the years since, the practice has grown to the multi-doctor, full-service practice it is now. Dr. Miller is also the owner and driving force behind the introduction of rehabilitation therapy at Buckeystown Veterinary Hospital. Buckeystown Veterinary Hospital's philosophy will always remain the same: provide the best care for our patients as our first priority, but with respect and consideration for their owners, and do it all at a fair price.
Cathy Emery

DVM
Dr. Emery grew up in Fairfax, Virginia. She graduated magna cum laude from Dartmouth College in 1999, with a major in biology and a minor in English. While in college, she was captain of the varsity equestrian team and a founding member of the Dartmouth chapter of Alpha Xi Delta sorority. She was also a member of Phi Beta Kappa and Golden Key National Honor Society.
Dr. Emery graduated from veterinary school at Cornell University's College of Veterinary Medicine in 2003. While in school, she was a member of Phi Zeta National Veterinary Honor Society and served as president of the veterinary fraternity Omega Tau Sigma. She joined Buckeystown Veterinary Hospital in 2003. Dr. Emery has special interest in exotic animal medicine (pocket pets and zoo animals), surgery, equine medicine, and neonatology.
When not working, Dr. Emery enjoys riding Merit (her thoroughbred mare), brewing homemade beer and mead, reading voraciously, and writing. She lives with three cats, Max, Stevie, and Anabelle and a hound mix named Milo.
Johana Cenera

DVM
Dr. Johana Cenera grew up in York, Pennsylvania. Her interest in animals began at a young age when she attended cat shows with her grandparents who bred and showed Abyssinians. She graduated from Chestnut Hill College in Philadelphia, Pennsylvania with a major in biology and minor in chemistry in 2008. She then completed a Master of Public Health degree with a specialization in Veterinary Public Health at The Ohio State University in 2011. Her studies included courses on zoonotic diseases (those that pass between animals and humans), foodborne illnesses, herd health programs and bioterrorism. Dr. Cenera enjoyed Ohio so much she stayed to complete her DVM at Ohio State's College of Veterinary Medicine, graduating in 2015. She was a founding officer of the college's Veterinary Public Health club and a liaison between the College of Veterinary Medicine and a liaison between the College of Veterinary Medicine and the public as a Student Ambassador. While her studies focused on both large and small animal medicine, her senior year also consisted of veterinary public health externships with the CDC and USDA

After graduation in 2015, she accepted a position at Buckeystown Veterinary Hospital with interests in feline medicine, small ruminants, camelids, soft tissue and orthopedic surgery, dentistry and preventive medicine. In her spare time, she enjoys baking, running, traveling and relaxing at the end of the day with a good book. She currently lives with one cat, Olive.
Mary Ann McKissick

VMD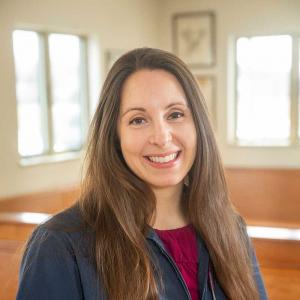 A native of Harrisburg, PA, Dr. McKissick has always had a passion for animals and science, so a career in veterinary medicine was a natural fit for her. After receiving her Bachelor of Science degree from Penn State University, she went on to earn her veterinary degree from the University of Pennsylvania.
Prior to joining Buckeystown Veterinary Hospital in 2016, Dr. McKissick gained experience working at another mixed animal practice in York, PA. She specializes in internal medicine and farm animal ambulatory work. Dr. McKissick loves working with multiple species of animals every day and enjoys helping pets live their happiest lives with their families.
Dr. McKissick enjoys being active outside of the hospital too, spending her free time traveling, hiking, wine tasting and jogging. She has two pets at home - a Greyhound named Autumn and a cat named Nittany.
Staff
Deanna Ridgely

RVT , CCRP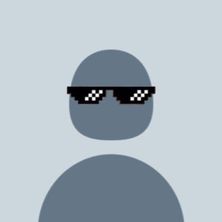 Deanna was born in Frederick, Maryland, and raised on a dairy farm in Adamstown, Maryland. She graduated from Frederick High School in 1988 and from Bel-Rea Institute of Animal Technology in 1991 and she recently completed her CCRP certification.
Deanna has been a registered technician for 19 years and employed with Buckeystown Veterinary Hospital since 2000. She is married to John and has a son named Grayson. Together they live with Badger, a lab mix; Bob the cat; and Little Bear the guinea pig. Deanna says, "I have a passion for the care of animals and it is very rewarding for me to work with and for the animals."