Meet Our Staff
Winner of Frederick's Best Vet—2007, 2008, 2009, 2010, 2011, 2012, 2013, 2014, 2015 and 2016!
Veterinarians
Karen Miller

DVM, Owner of Buckeystown Veterinary Hospital
Dr. Miller graduated from both Michigan State University (BS/BA, 1976) and The Ohio State University (DVM, 1980). Her interest in veterinary medicine was initially fueled by spending her childhood summers and holidays with her cousins on the family farms in Iowa.
In the fall of 1980, Dr. Miller met her future husband, Terry Sewell, over a Rottweiler puppy that was sick with parvovirus. The puppy lived, and they were married one year later. Terry had been breeding and showing champion Alaskan Malamutes for years, and this new exposure for Dr. Miller to practical canine reproduction and neonate care spurred a truly passionate interest in all things related to the care, well-being, medicine, surgery, and training of dogs. Terry's business experience and knowledge of management and government forms were invaluable in the establishment of Buckeystown Veterinary Hospital in 1990.
On April 1, 1990, the hospital opened full time with only Dr. Miller, a technician, and two part-time kennel helpers. In the years since, the practice has grown to the multi-doctor, full-service practice it is now. Dr. Miller is also the owner and driving force behind the introduction of rehabilitation therapy at Buckeystown Veterinary Hospital. Buckeystown Veterinary Hospital's philosophy will always remain the same: provide the best care for our patients as our first priority, but with respect and consideration for their owners, and do it all at a fair price.
Cathy Emery

DVM
Dr. Emery grew up in Fairfax, Virginia. She graduated magna cum laude from Dartmouth College in 1999, with a major in biology and a minor in English. While in college, she was captain of the varsity equestrian team and a founding member of the Dartmouth chapter of Alpha Xi Delta sorority. She was also a member of Phi Beta Kappa and Golden Key National Honor Society.
Dr. Emery graduated from veterinary school at Cornell University's College of Veterinary Medicine in 2003. While in school, she was a member of Phi Zeta National Veterinary Honor Society and served as president of the veterinary fraternity Omega Tau Sigma. She joined Buckeystown Veterinary Hospital in 2003. Dr. Emery has special interest in exotic animal medicine (pocket pets and zoo animals), surgery, equine medicine, and neonatology.
When not working, Dr. Emery enjoys riding Merit (her thoroughbred mare), brewing homemade beer and mead, reading voraciously, and writing. She lives with three cats, Max, Stevie, and Anabelle and a hound mix named Milo.
Dr. Tiffany Makowski
Dr. Makowski is a native of Port Huron, Michigan where she spent most of her childhood running around outside in the sunshine hands-on learning about the local animals. She acquired a love for veterinary medicine early on in life and continued to follow that dream attending Central Michigan University with a prestigious Centralis Scholarship for her Bachelor's degree, with a concentrate in Biomedical Sciences and Chemistry. She was a member of the university marching band during her four years, Beta Beta Beta National Biological Society, Phi Sigma Pi national honors fraternity, and the Pre-Veterinary club. After graduating cum laude in 2010, she attended the University of Tennessee for continuation of her veterinary medical training. She was involved in the local chapters of the American Veterinary Medical Association, International Veterinary Medical Association, American Association of Bovine Practitioners, and American Association of Small Ruminant Practitioners. She graduated in 2015 as a member of the Phi Zeta veterinary honors fraternity and joined Buckeystown Veterinary Hospital shortly after, bringing along two very important parts of her life: her four legged adoration, Kojac, a Golden Retriever/German Shepherd cross that she rescued in Michigan and her human love, Steve, a native of Frederick whom she met while in school in Tennessee.

Dr. Makowski is currently a member of the American Veterinary Medical Association, Maryland Veterinary Medicine Association, Western Maryland Veterinary Medicine Association, American Association of Bovine Practitioners, and American Association of Small Ruminant Practitioners. Her veterinary interests lie in Animal Reproduction, Small Ruminant and Camelid Medicine, Neurology, Neonatology, and Foreign Animal Diseases. In her free time, she enjoys running with Kojac, hiking, camping/backpacking, outdoor sports, and traveling the world witnessing all that it has to offer.
Dr. Johana Cenera

D.V.M.
Dr. Johana Cenera grew up in York, Pennsylvania. Her interest in animals began at a young age when she attended cat shows with her grandparents who bred and showed Abyssinians. She graduated from Chestnut Hill College in Philadelphia, Pennsylvania with a major in biology and minor in chemistry in 2008. She then completed a Master of Public Health degree with a specialization in Veterinary Public Health at The Ohio State University in 2011. Her studies included courses on zoonotic diseases (those that pass between animals and humans), foodborne illnesses, herd health programs and bioterrorism. Dr. Cenera enjoyed Ohio so much she stayed to complete her DVM at Ohio State's College of Veterinary Medicine, graduating in 2015. She was a founding officer of the college's Veterinary Public Health club and a liaison between the College of Veterinary Medicine and a liaison between the College of Veterinary Medicine and the public as a Student Ambassador. While her studies focused on both large and small animal medicine, her senior year also consisted of veterinary public health externships with the CDC and USDA

After graduation in 2015, she accepted a position at Buckeystown Veterinary Hospital with interests in feline medicine, small ruminants, camelids, soft tissue and orthopedic surgery, dentistry and preventive medicine. In her spare time, she enjoys baking, running, traveling and relaxing at the end of the day with a good book. She currently lives with one cat, Olive.
Staff
Lori Fields

Hospital Manager

Lori grew up in Adamstown, Maryland. She graduated from Frederick High School in 1993 and has been employed with Buckeystown Veterinary Hospital since 1988. She enjoys working with animals and gains satisfaction from helping those animals that are in need.
Lori has two children: BreAnn, 21, and Travis, 14. She and her husband, Danny, live in Smithsburg with their three dogs, Jax, a Rottweiler, and Digger, a beagle, Sadie, a Blue Heeler. They also breed and show Hereford and Shorthorn cows. Currently, Lori likes to spend time with her daughter and son, helping them work on their beef and swine 4-H projects.
Deanna Ridgely

RVT , CCRP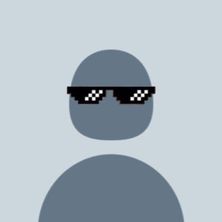 Deanna was born in Frederick, Maryland, and raised on a dairy farm in Adamstown, Maryland. She graduated from Frederick High School in 1988 and from Bel-Rea Institute of Animal Technology in 1991 and she recently completed her CCRP certification.
Deanna has been a registered technician for 19 years and employed with Buckeystown Veterinary Hospital since 2000. She is married to John and has a son named Grayson. Together they live with Badger, a lab mix; Bob the cat; and Little Bear the guinea pig. Deanna says, "I have a passion for the care of animals and it is very rewarding for me to work with and for the animals."
Heather Holtzman

RVT, CCRP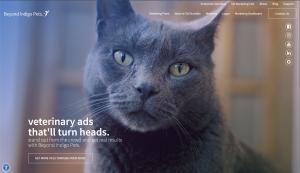 Heather graduated from Wilson College with a BS in veterinary technology and equestrian studies. She has worked for Buckeystown Veterinary Hospital since 2003 and has been a RVT since 2005. Her special interests include performing laboratory work and nursing care of post-op or hospitalized patients. Heather recently completed her CCRP certification.
She lives with her husband, David, and 2½-year-old son, Hunter. Her pets include two pit bulls (Missy and Dakota), two ferrets (Remmi and Daisy), and a horses (Buddy)."