Professional Dog Training
at Buckeystown Veterinary Hospital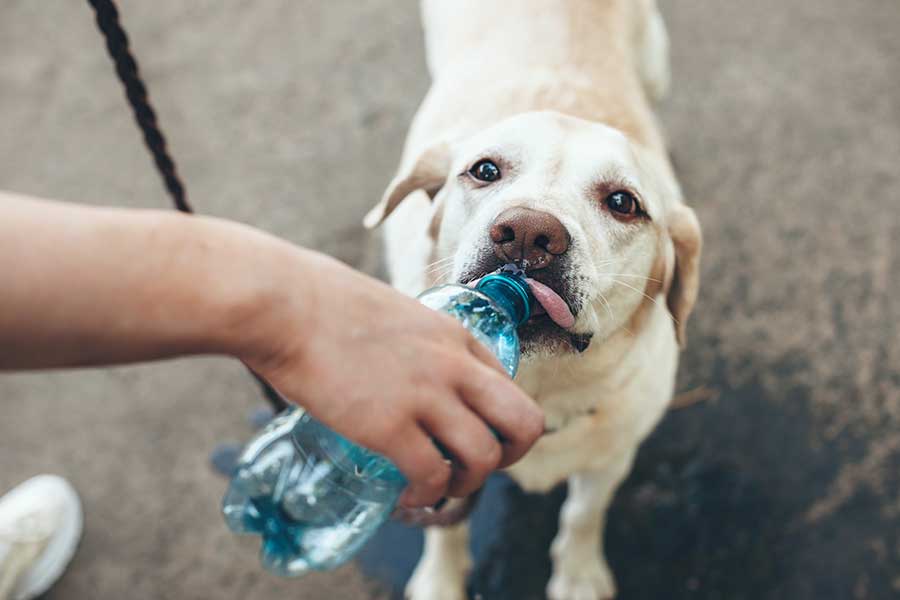 Buckeystown Veterinary Hospital is pleased to offer our canine friends the opportunity to enroll in professional dog training classes on-site. Classes are offered by FitHound Puppy & Dog Training, experts in the use of positive reinforcement techniques for training and socializing puppies and adult dogs.
---
We train using only humane, dog-friendly methods. As it has been proven that punishing a dog can have negative side effects, we do not use or condone the use of shock, choke pinch/prong collars, or using force or intimidation to train or control a dog.
We also stress the importance of exercising your dog; socializing him or her to people, places, and other dogs; and building a relationship with him or her. We will also help you to bond with your dog so that he or she will see you as a fearless leader, caretaker, and companion. We want you and your dog to enjoy your time spent together. Positive reinforcement training will help to strengthen this bond.
Remember that training, socializing, and exercising your dog is a lifetime commitment. Classes and training sessions are just the beginning of a relationship that you and your dog will have for many years.
Cari Messick, CPDT, is the owner of FitHound Puppy & Dog Training. Her training and certifications include:
Professional trainer, certified through the Certification Council of Professional Dog Trainers
Graduate of the Trainer Intern Academy through Peaceable Paws, LLC, with Pat Miller, CPDT, CDBC
Professional member of the Association of Pet Dog Trainers (#65945)
Red Cross Pet CPR/First Aid certified
AKC Certified Canine Good Citizen evaluator
Animal Behavior College Externship Program mentor
Learn More about Cari Messick and the Fithound Program.
Dog Training Classes
FitHound Training Classes are held weekly for 6 or 7 weeks, 60 minutes per session, and are held at Buckeystown Veterinary Hospital. Classes are taught indoors with some outdoor exercises, weather permitting. Come without your dog the first night. To register, call us at (301) 252-0366 or fill out this Registration Form.
FitHound Dog Training Classes include:
Puppy Kindergarten (for puppies 8–20 weeks)
Level I – Basic Manners (dogs 5 months & older)
Level II – Well on our Way! Intermediate
AKC Canine Good Citizen Class & Certification (test only is $20)
Canine Noseworks, Levels I & II
What you will need to bring to class:
Copy of most recent vaccination records (unless already submitted with registration).
DO NOT bring your dog to the first night of class.
A 6 ft. nylon or leather leash. No retractable leashes, please. No-pull harnesses are also acceptable for class.
Flat or buckle collar (choke, pinch, or prong collars are not permitted in class).
A baggie full of tasty, soft treats. Cooked, cut up hot dogs, soft jerky-style treats, cheese cubes, or leftover chicken make great rewards! (Hard biscuit-like treats are not favorable for class because they take too long to chew.)
Wear comfortable clothing, including sneakers, as we will sometimes be working outside or on the ground. Please dress according to the weather.
Children over 6 years old are welcome in class as long as they remain supervised and do not distract the class flow.
Children 12 years and older will be allowed to handle their dog in class as long as a parent or guardian attends class with them.
You will most likely have better results if you do not feed your dog before each class.
Giving your dog exercise and bathroom time before bringing him or her to each class is also helpful.
Learn more about Fithound Puppy and Dog Training
Enjoy listening to this video of world-renowned pet behaviorist, Gary Landsberg, DVM, DACVB, talking about training dogs.